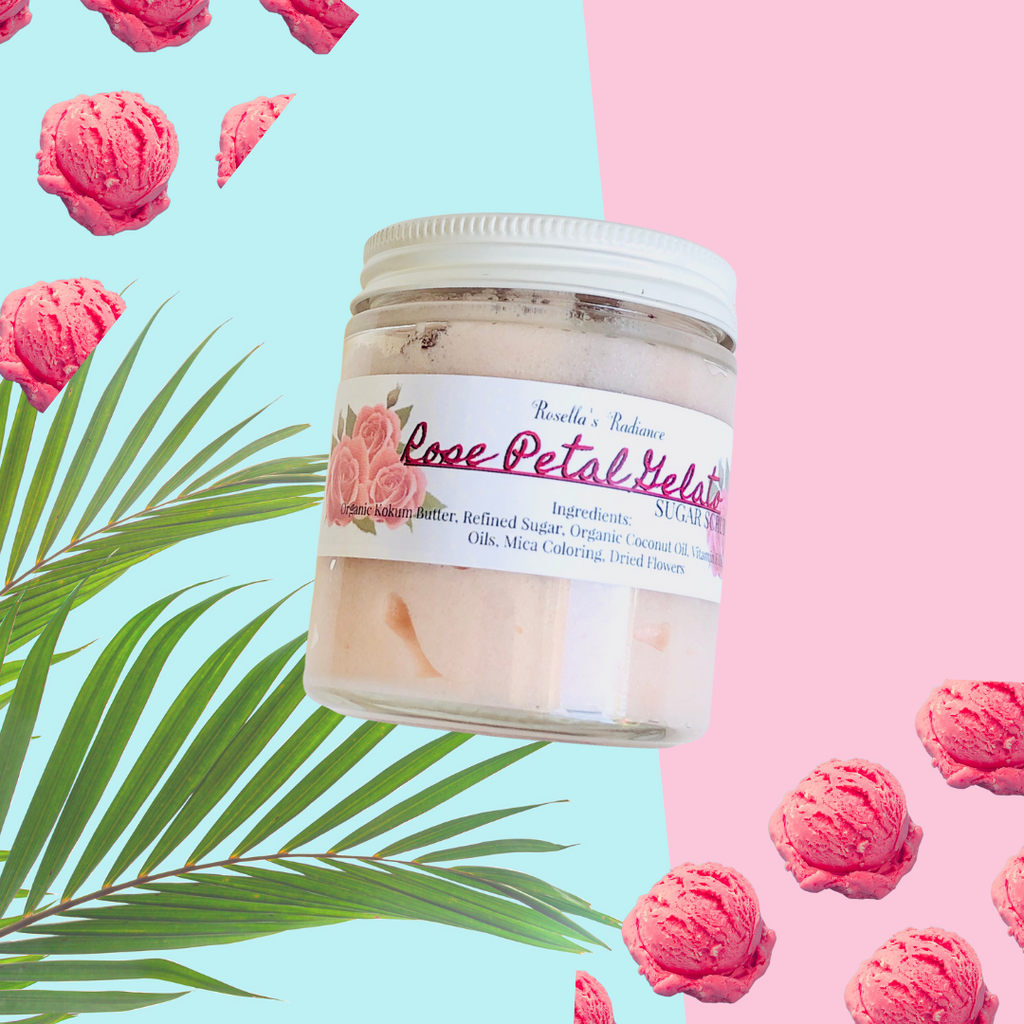 Scent Profile: a delightful blend of creamy gelato with a rosy floral twist. A top note of effervescent champagne brightens up the heart of heady jasmine and rose. Base notes of cream and sugar enhance the luscious confectionary aspect of this scent, while benzoin and light musk add complexity that elevates the fragrance beyond a sweet dessert.
Sugar scrubs rejuvenate your skin by exfoliating the dead skin, dirt, and sweat that clogs pores. After use of our all-natural, beautifully scented sugar scrubs, your skin will be glowing! This base is handmade with love and care, with only the finest oils that promote clear skin and acne-reducing results.
Ingredients: Shea Butter, White Refined Sugar, Organic Coconut Oil, Jojoba Oil, Essential Oils, Mica. 
If irritation occurs, quit use immediately and  rinse with cool water. External use only!